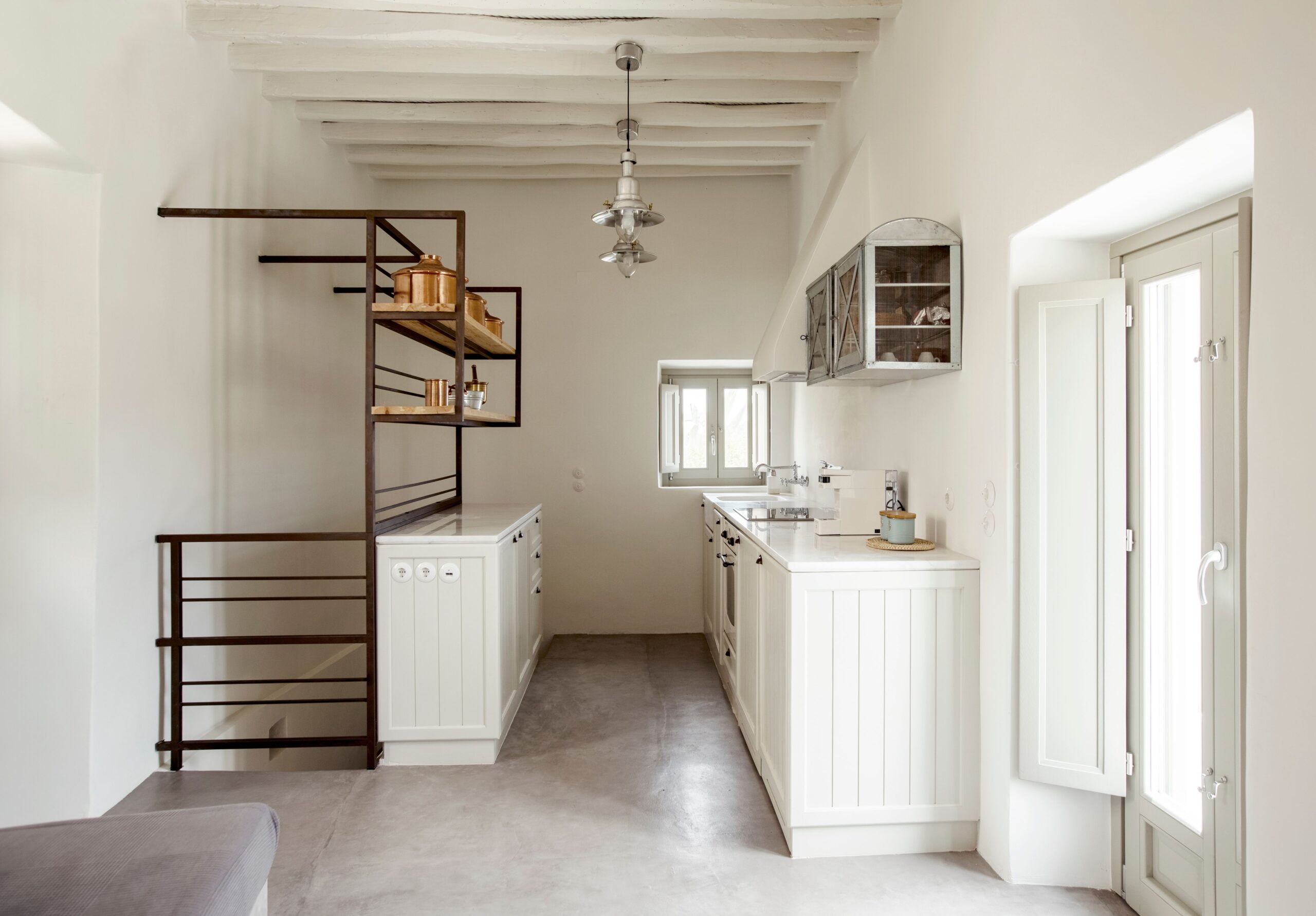 BRIEFCASE'S HOUSE
type: renovation – Residence
location: Kato Chora_Serifos
surface: 61 sq.m.
status: completed
design: C-O lab (Olga Ktenà)
construction: C-O lab (Christos Siantrivanopoulos)
structural engineering: Kyriakos Zarkadis & Partners
E/M engineering: Christos Mpaniotopoulos
photos: Alexandros Voutsinas
styling: C-O lab (Olga Ktenà)
This is a reconstruction of a stone house in Chora, the main town of Serifos, that was developed on two independent floors. The goal was to create a single house which would connect internally and without any changes to the facades of the building. In terms of layout, the bedroom and the bathroom were placed on the ground floor, while the living room and the kitchen were located on the first floor (also accessible from another street), thus reversing the previous spatial arrangement. The materials used are mainly pressed cement mortar, wood, iron and reed.