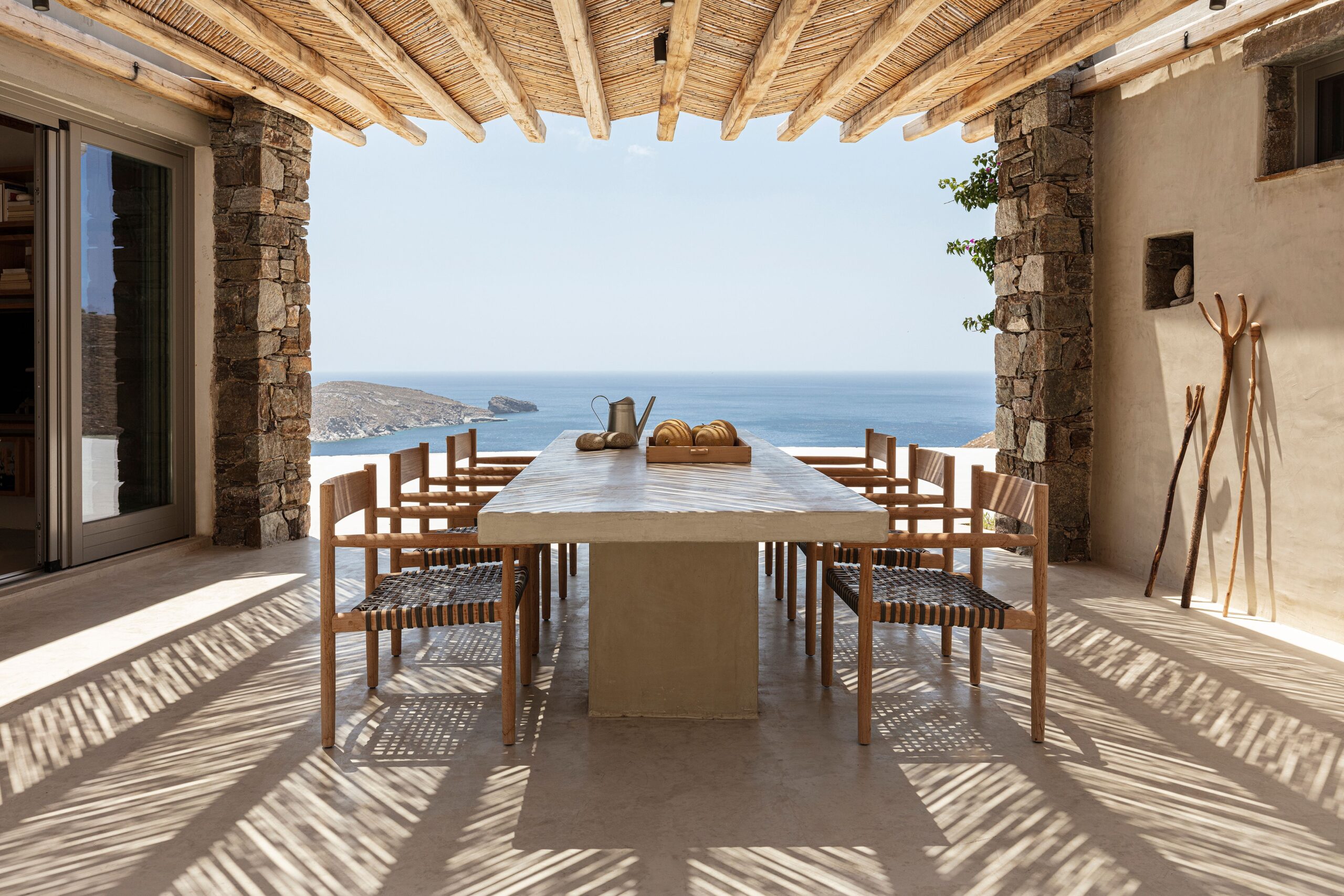 XEROLITHI
INTERIOR DESIGN
type: Residence
location: Kalo Ampeli_Serifos
surface: 245 sq.m.
status: completed
design: Sinas Architects & Maria Mamoura
interior design: C-O lab (Olga Ktenà)
construction: C-O lab (Christos Siantrivanopoulos)
structural engineering: Ioannis Mpounias
E-M engineering: Christos Mpaniotopoulos
photography: Yiorgos Kordakis
styling: Anestis Michalis
The requisite of the project was the interior design and furnishing of a house designed by Sinas Architects & Maria Mamoura. The curved walls of the house posed a great challenge in the redesign of the common space and the master bedroom. The fireplace was designed like a cone that protrudes from the wall following the architecture of the rest of the house where there are no straight or orthogonal volumes. Cement mortar was chosen for the floor as it does not add a new architectural grid as a cast material; on the contrary, it strengthens the sense of movement and flow that results from both the curved walls and the undulating roof. The kitchen, the composition of the master bedroom and most of the furniture of the house are custom made of chestnut wood.